LIVE PATIENT INJECTION SESSION
Friday, April 24, 2020
This combined didactic/hand-on session in dermal fillers will cover foundation principles eg. facial anatomy, pathophysiology of aging, biologic properties of products being used, basic indications and injection techniques, complications, prevention and management. Proper consultation process, pain management, selection criteria of filling agents, establishing realistic patient expectations, and patient education to ensure a positive patient outcome will also be covered. Faculty will share their surface anatomy mapping, choice of filler and delivery method, injection technique and daily practice pearls. The demonstration of applied anatomy, product management and injection techniques will be in the form of hands-on training with live patients. A full variety of products available on the market will be discussed.
---
WELCOME RECEPTION
Friday, April 24, 2020 
Capital Hilton
Join us as we thank our Exhibitors and Sponsors for supporting ADC 2020!
---
LIVE PATIENT VIEWING
Saturday, April 25, 2020 | 8:00 am – 11:00 am
Capital Hilton
ADC's live patient viewing session and discussion is always a conference highlight. During this session, patients with exceptional diagnostic or therapeutic challenges are seen and examined by conference attendees. Cases presented also feature rare skin disorders, cutaneous manifestations of systemic disease and novel treatments.
The afternoon patient viewing discussion \begins at 1:00 pm and will include a review and analysis of the morning cases moderated by a panel of expert dermatologists and dermatopathologists.
---
KEYNOTE PRESENTER
Saturday, April 25, 2020 | 11:30 am – 1:00 pm
ADC 2020's Keynote is Chef José Andrés. Named one of Time Magazine's "100 Most Influential People" in both 2012 and 2018, and awarded "Outstanding Chef" and "Humanitarian of the Year" by the James Beard Foundation, José Andrés is an internationally-recognized culinary innovator, New York Times best-selling author,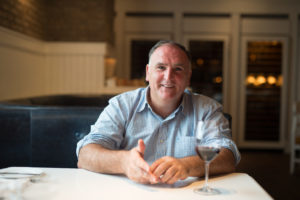 educator, television personality, humanitarian, and chef/owner of ThinkFoodGroup.
A pioneer of Spanish tapas in the United States, he is also known for his groundbreaking avant-garde cuisine and his award-winning group of more than 30 restaurants  located throughout the country and beyond, ranging in a variety of culinary experiences from a food truck to his multi-location vegetable-focused fast casual Beefsteak, to world-class tasting menus like minibar by José Andrés and Somni, which have both earned two Michelin stars. Andrés is the only chef globally that has both two-star Michelin restaurants and four Bib Gourmands.
As a naturalized citizen originally from Spain, Andrés has been a tireless advocate for immigration reform. In 2010, Andrés formed World Central Kitchen, a non-profit that provides smart solutions to end hunger and poverty by using the power of food to empower communities and strengthen economies. Notably, his team served over 3.6 million meals to the people of Puerto Rico following Hurricane Maria, an experience about which he wrote the bestselling book We Fed An Island: The True Story of Rebuilding Puerto Rico, One Meal at a Time. Andrés has earned numerous awards, including the 2015 National Humanities Medal.
---
PHILLIPS COLLECTION RECEPTION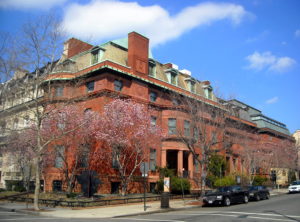 Saturday, April 25, 2020 | 7:00 pm – 10:00 pm
Phillips Collection
1600 21st St NW, Washington, DC 20009
Enjoy cocktails and hor d'ouevres while experiencing exclusive access to the famous Phillips Collection.