A wide range of exhibitors will showcase the latest in technology and products in th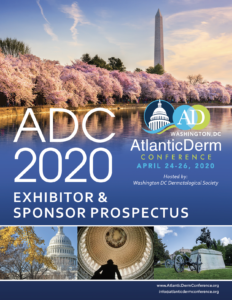 e dermatological field at ADC 2020.
Interested in becoming a Sponsor or Exhibitor? We have many ways for you to be involved, allowing you access to the third largest gathering of dermatologists in the U.S. and Canada. Please review our Exhibitor Prospectus and contact ADC to secure your sponsorship for ADC 2020!
---
Diamond Level
AbbVie

Amgen is committed to unlocking the potential of biology for patients suffering from serious illnesses by discovering, developing, manufacturing and delivering innovative human therapeutics. A biotechnology pioneer since 1980, Amgen has reached millions of patients around the world and is developing a pipeline of medicines with breakaway potential.
Regeneron & Sanofi Genzyme
---
Platinum Level
Janssen

Novartis is reimagining medicine to improve and extend people's lives. As a leading global medicines company, we use innovative science and digital technologies to create transformative treatments in areas of great medical need. In our quest to find new medicines, we consistently rank among the world's top companies investing in research and development. Novartis products reach more than 750 million people globally and we are finding innovative ways to expand access to our latest treatments. About 105,000 people of more than 140 nationalities work at Novartis around the world. Find out more at www.novartis.com.
---
Gold Level
Lilly
---
Silver Level
Pfizer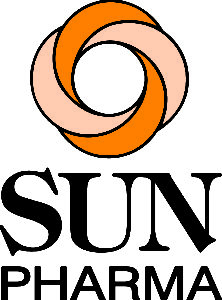 Sun Pharma is the 4th largest specialty generic pharmaceutical company in the world, providing high-quality, affordable medicines in over 150 countries. Our mission is to enhance people's lives with innovative and quality generic, branded, and over-the-counter medicines, providing exceptional value in our communities. In the US, Sun Pharma is focused on helping patients in Generics, Dermatology, Oncology, Ophthalmology, and Long Term Care.
---
Bronze Level
3Gen, Inc.
Almirall Pharmaceuticals
Apotheco Pharmacy
Aurora Diagnostics
Bethesda Dermatopathology Laboratory (BDL)
Biofrontera, Inc.
Dermpath Diagnostics
DermTech
EPI Heath
Ferndale Healthcare, Inc.
Genentech
Johnson & Johnson
Mayne Pharma
Myriad Genetics - myPath Melanoma
Nextech
Regeneron Libtayo
Strata Skin Sciences
StrataDx
UCB Pharmaceuticals
US Dermatology Partners