Diamond Level

AbbVie is a global, research-driven biopharmaceutical company committed to developing innovative advanced therapies for some of the world's most complex and critical conditions. The company's mission is to use its expertise, dedicated people and unique approach to innovation to markedly improve treatments across four primary therapeutic areas: immunology, oncology, virology and neuroscience. In more than 75 countries, AbbVie employees are working every day to advance health solutions for people around the world. For more information about AbbVie, please visit us at www.abbvie.com. Follow @abbvie on Twitter, Facebook or LinkedIn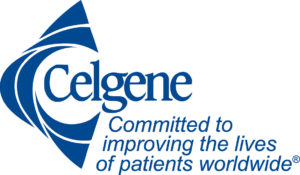 At Celgene, we seek to deliver truly innovative and life-changing drugs for our patients. Our vision as a company is to build a major global biopharmaceutical corporation while focusing on the discovery, the development, and the commercialization of products for the treatment of cancer and other severe, immune, inflammatory conditions.
---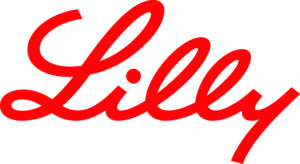 Lilly is a global healthcare leader that unites caring with discovery to make life better for people around the world. To learn more, visit www.lilly.com.
---
Platinum Level

Ortho Dermatologics is committed to the dermatology community and healthcare providers, by helping treat patients in therapeutic areas including acne, immunology and psoriasis. Learn more at www.ortho-dermatologics.com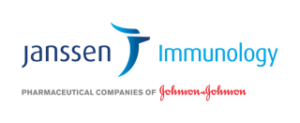 Janssen Biotech, Inc., a member of Janssen Pharmaceutical Companies of Johnson & Johnson, delivers on the promise of new treatments and ways to improve the health of individuals with serious disease. Built upon a rich legacy of innovative firsts, Janssen Biotech pursues solutions in immunology, oncology, urology, and nephrology. www.janssenbiotech.com
---


Regeneron Pharmaceuticals is a leading biotechnology company that invents life-transforming medicines for people with serious diseases. Sanofi is dedicated to supporting people through their health challenges.
---
Gold Level
Sun Dermatology
---
Silver Level
Amgen
Novartis
---
Ruby Level
Pfizer
---
Bronze Level
3Gen, Inc.
Aclaris Therapeutics, Inc.
Almirall Pharmaceuticals
Apotheco Pharmacy
Aurora Diagnostics
Biofrontera, Inc.
Castle Biosciences, Inc.
Dermatology Authority
DermTech
Doctor Multimedia
Encore Dermatology
Ferndale Healthcare, Inc.
Galderma
Genentech (Erivedge)
Helsinn Therapeutics, Inc.
Johnson & Johnson
Kamedis Dermatology
L'Oreal
Leo Pharma
Modernizing Medicine
Myriad Genetics, Inc.
Pfizer (Eucrisa)
Ra Medical Systems, Inc.
SciBase
StrataDx
Strata Skin Sciences
Surgical Specialities
Tiemann Surgical
UBS Financial Services, Inc.
UCB Pharmaceuticals