WELCOME RECEPTION
Friday | May 5, 2017 | 6:30pm – 7:30pm
Exhibit Hall | Metropolitan Centre
Start the conference by visiting with friends and colleagues over beverages and hors d'ouevres in the ADC Exhibit Hall.
Complimentary with conference registration. The Welcome Reception is open to all registered delegates, accompanying persons, sponsors, and exhibitors.
SATURDAY EVENT
A Night at the Gallery
Saturday | May 6, 2017 | 7:00pm – 11:00pm
Dinner Reception | Visit the Exhibition
Fee $50 | Residents/Fellows/Students Fee $25
Dress Code: Business Casual
Join your colleagues and friends at the Art Gallery of Ontario (AGO) for a dinner reception and access to the AGO exhibits.
We are excited that the AGO will have a major retrospective of pioneering American painter Georgia O'Keeffe (1887–1986), featuring over 100 works of art by one the 20th century's most successful and influential modernists. Organized by Tate Modern in collaboration with the AGO and the Bank Austria Kunstforum, Vienna, Georgia O'Keeffe will make its only North American stop in Toronto at the AGO.
Also available to the participants will be access to AGO's outstanding collection of Canadian art. The AGO has one of the premier collections of work by Tom Thomson, the Group of Seven (and their contemporaries), a Canadian art movement that primarily emphasized the landscape, both natural and featuring resource industries.
Docents will be on had to answer questions you may have about the exhibits and artist(s).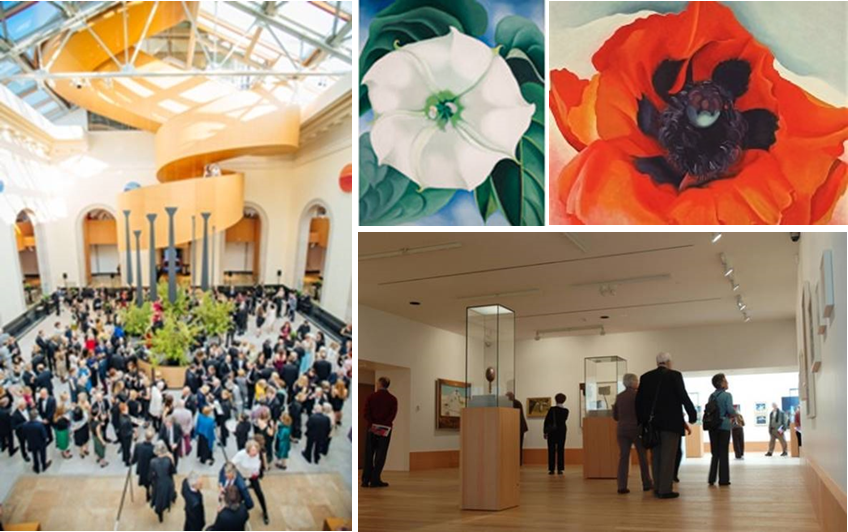 Attendees must be 19 years of age or older. Transportation will be provided to/from the Westin Harbour Castle. The Saturday Event is included in the Accompanying Person package fee.